🎬 The Academy of Counterside Motion Pictures presents…
Counterside's Official Trailer!
It was exciting to see you speculate about when the Global Server will be released!
It is finally time to give all of you solid information on it!
Did any of you get it right on the release date? 😄
We are bringing you the much-awaited roadmap from May to August 2022!
What are you most excited about? Please share your opinions on our official SNS channels and discuss the upcoming updates with fellow CEOs!
However, please remember that the schedule may change based on particular circumstances.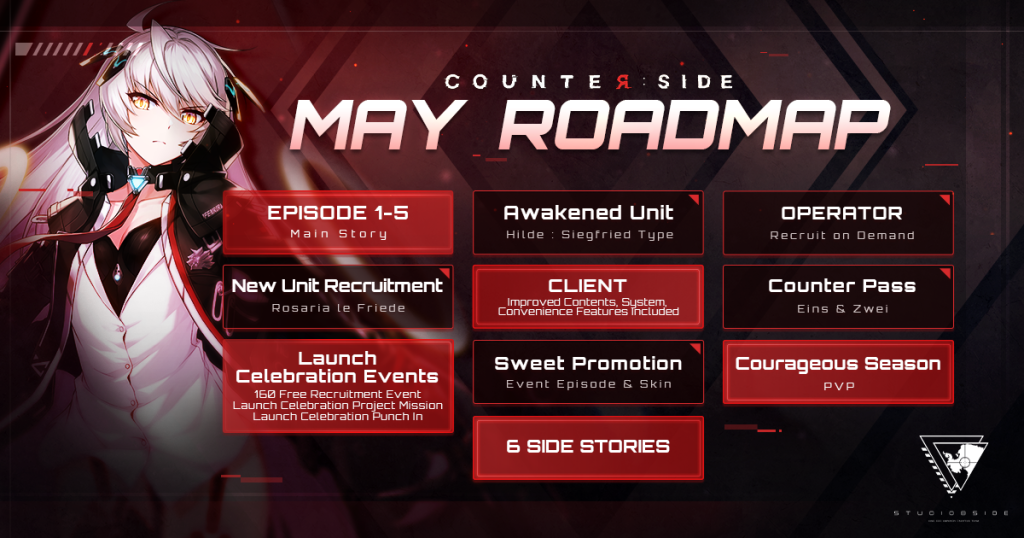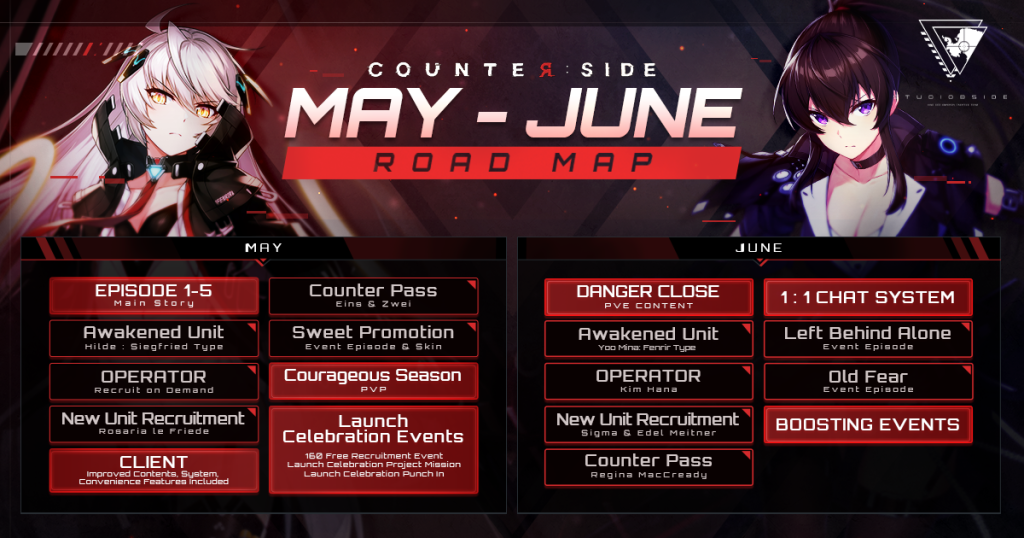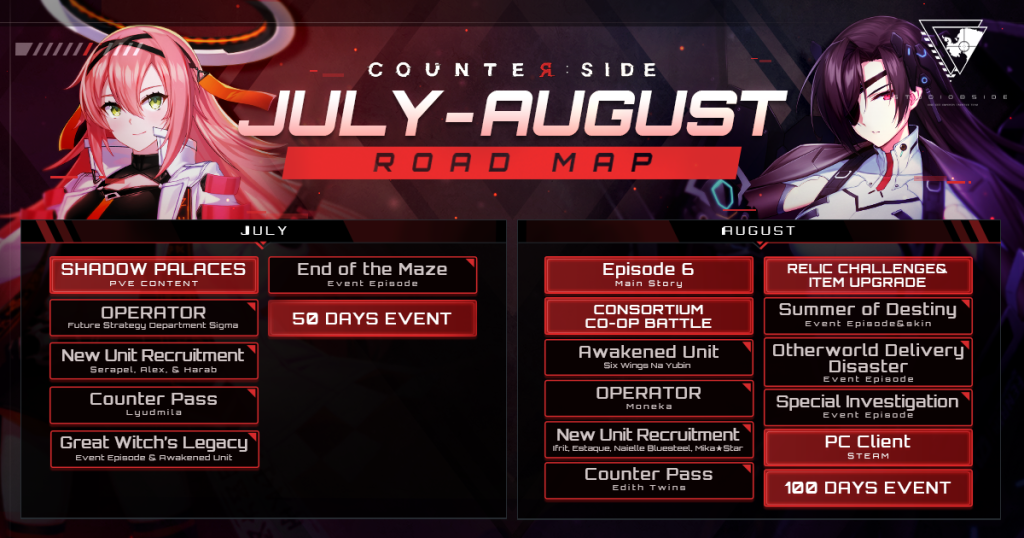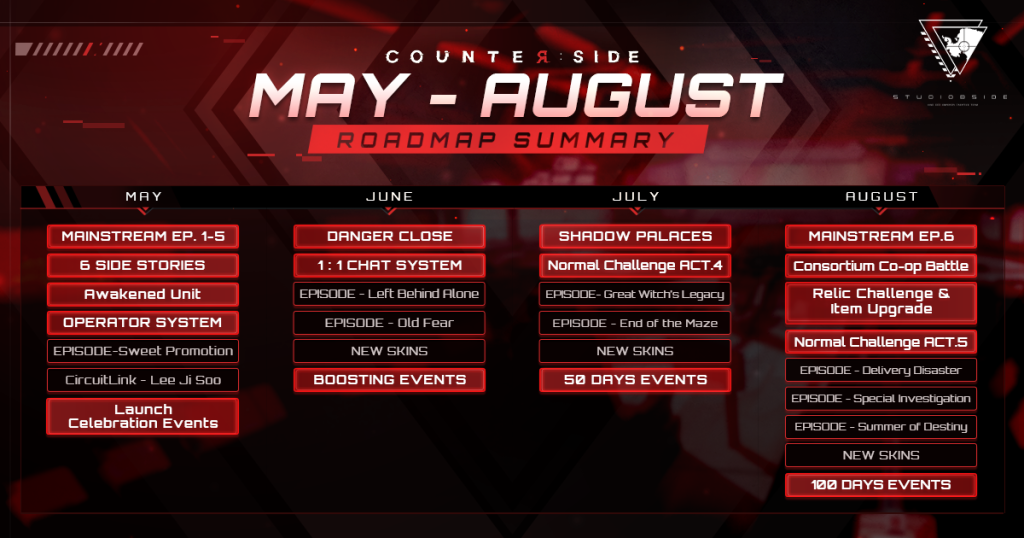 ※ Notes
■ Studiobside reserves the right to change or modify the notice depending on its circumstances. If any changes occur, they will be notified on this announcement page.
■ Any matters not listed on this page will follow the Terms of Service, Privacy Policy, and Operation Policy.