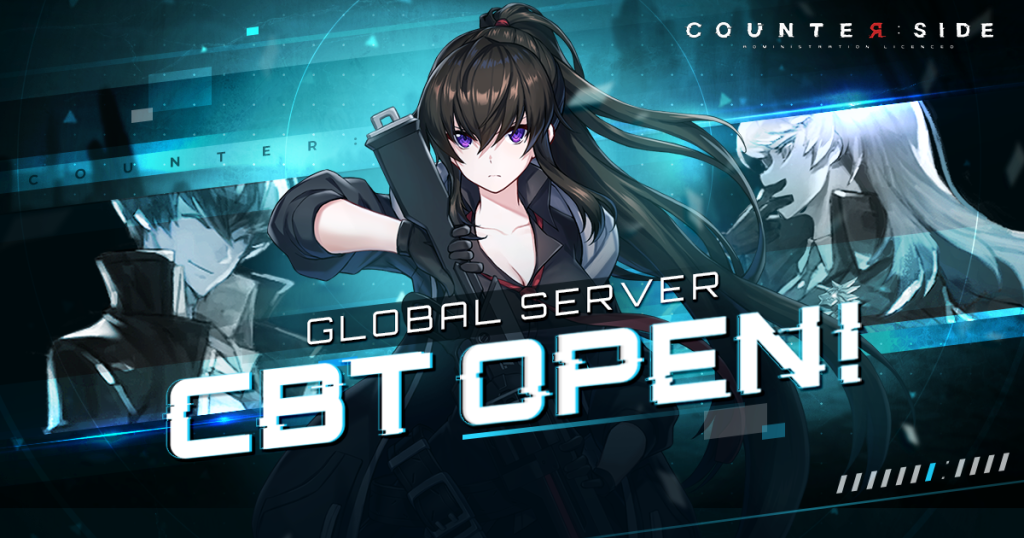 Counterside's Global Server is finally here! 👏
Curious about what CEOs can do during the CBT? Let's check it out!
CEOs residing in the United States, Canada, or Mexico, do not miss this exciting opportunity!
The CBT will be available in Appstore and Google PlayStore.
Apple App Store: [LINK]
Google PlayStore: [LINK]
As for CEOs living in the other parts of the world, the doors to the Counterside will also be open for you once OBT starts!


Learn how to play the game through the New User Missions designed for new players and receive generous rewards!


During the 7-day CBT period, all CEOs will be rewarded with a sumptuous daily gift!
For example, day 2 will bring them an SSR Counter Employee, as well as a Counter Testimonial [SSR].
Don't miss the chance to hire your favorite SSR Counter Employee!

CEOs will also receive a daily Quartz reward every day when logging in during CBT!
Get the skins or employees you want with your newly acquired Quartz!


6 special skins will be available during CBT.
How about gifting nice clothes to your employees to reward them for their hard work in Counterside?


Try your luck up to 30 times in the SSR selection gacha system~!
All CEOs get to pick the SSR employee that catches their eye the most!!
However, make sure to choose carefully!
Once decided to discard your current employees and move on to the next selection, you might not get the same employees again!
Ah! Almost forgot!
CBT Season gauntlet will be opened! Why not reach for the 1st place of honor?
On top of all that, our CEOs can also expect Free Contracts, Challenges, Dives, Side Stories, Simulations, Supply Operations, Raids, and Limited Time Events.
We hope this makes you excited to play!
In addition, I heard Lena and Chloe prepared something for our CEOs as well! Please stay tuned for more info on Counterside's official channels!