Dear CEOs,
Our Head PD wishes to express his utmost gratitude for everyone's help in conducting a successful CBT release. In order to do so, he found some time to express his thoughts and plans for the game's future in writing.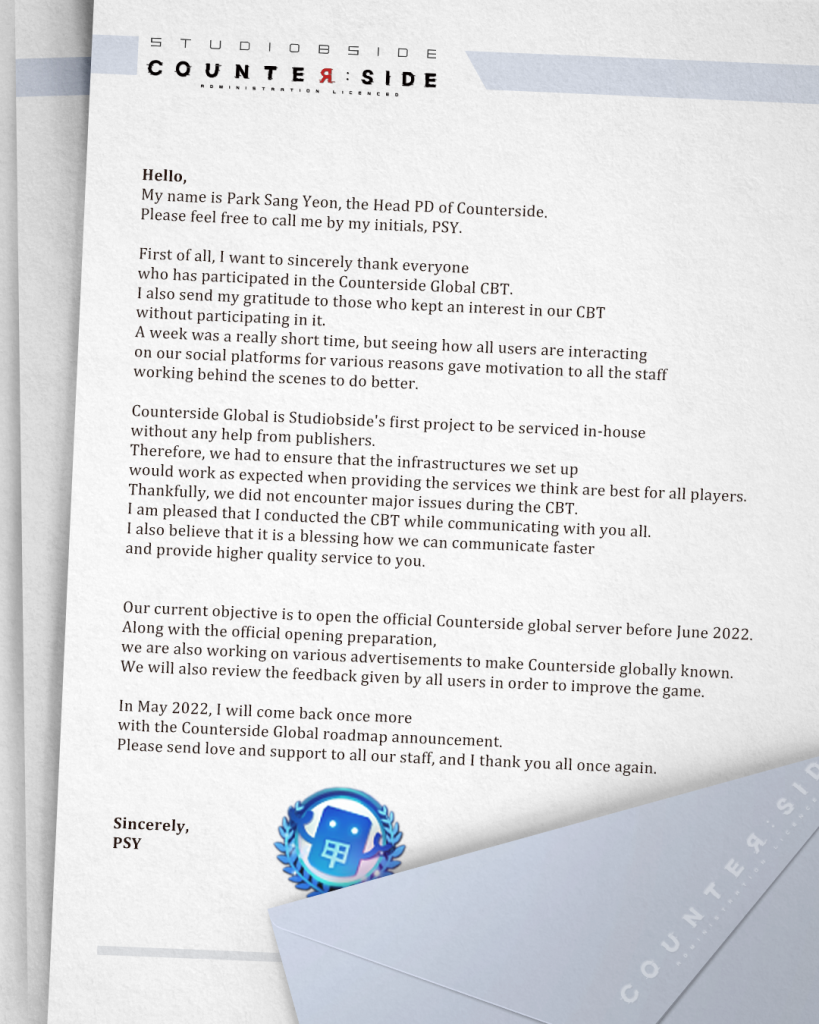 Along with the Head PD, our team would also like to thank all the CEOs who have assisted us in improving the community platforms and Counterside itself through their insightful suggestions. Counterside will be back to bring you more challenges and a bigger chance for you to unravel its riveting story.
In the meantime, you may join our official community channels and continue discussing the game with our fellow CEOs.