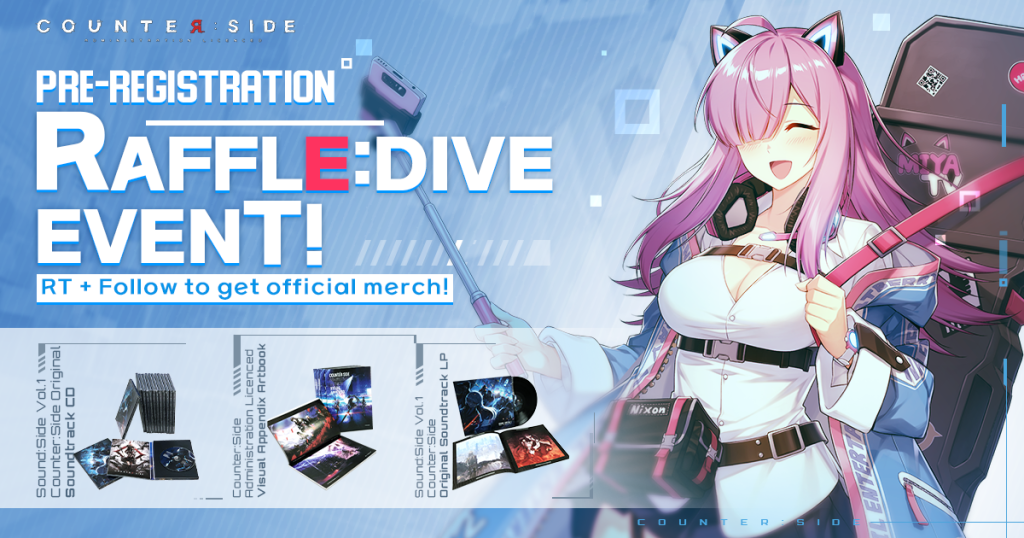 The amount of participation in the Raffledive Event was mindblowing! Thank you to all our CEOs! Check our official Twitter to find out who won the Counterside merch sets. Could it be you?
As for the winners, please make sure to send a DM to @GM Σigma on Discord for more information on how to get your prize! Please note that you will have to contact Sigma within a week (until the 6/14) in order not to be disqualified.
Congratulations to everyone, and we will see you all in another event!