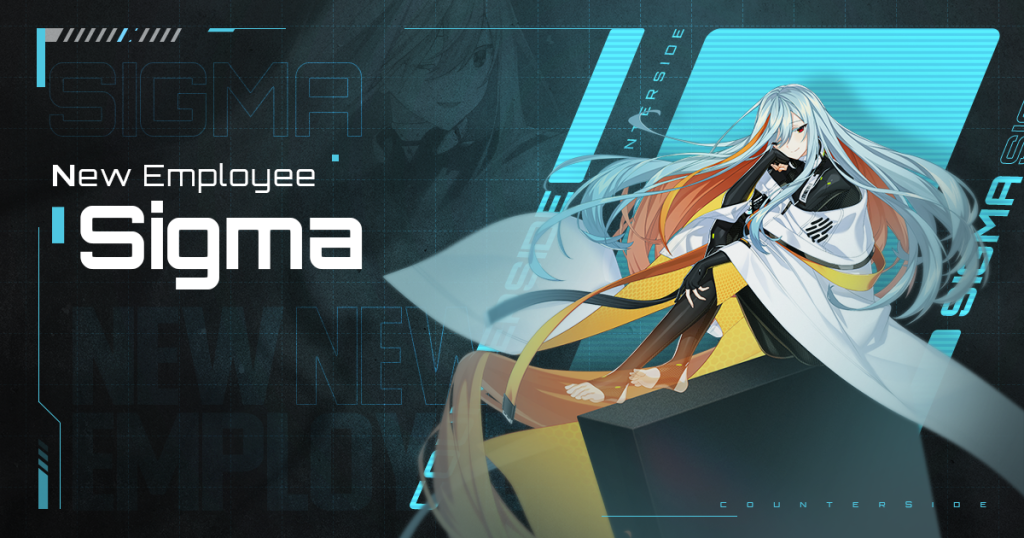 Sigma has finally joined the Global Server!

To celebrate her arrival, Sigma wants to see the creativity of our CEOs by creating a poem using Sigma's name!

The top 3 submissions will be posted on a separate winners announcement and an in-game announcement board. The lovely prize will also be announced alongside the winners!

Check out the details below!
---
▼ Event Period
▷ 9th of June, 2022 ~ 23rd of June, 2022 04:00 (UTC+9)
▷ 9th of June, 2022 ~ 22nd of June, 2022 14:00 (UTC-5, EST)
---
▼ Participation Method
Create a poem using each of the letters that compose the name SIGMA as the starting letter of each verse.

Post your poem on either Discord, Facebook, Twitter, or Reddit.
→ If you upload your submission to Facebook or Twitter, please remember to include the hashtag #CounterSideGlobal in your post.

If you submit your work on Facebook, Twitter, or Reddit, please leave a link in the #sigmaspoemevent channel on Discord and include your in-game Nickname and Business Registration Number in the post.
---
▼ Format:
S:
I:
G:
M:
A:
(Your Nickname)(Your Business Registration Number)
Example:
S: Sigma skips and hums and
I: Instruments jingle and jangle
G: Grin on her face
M: Makes everyone smile.
A: Adorable little Sigma
BRN: 000000
IGN: GM Σigma
---
▼ Event Winner Announcement:
● 6th of July 2022 (UTC+9)
---
▼ Event Rewards
◆ Participation Reward:
▷ 5,000 x Eternium
◆ Special Reward (Top 3 submissions)
▷ 1 x Sigma's Wedding March Skin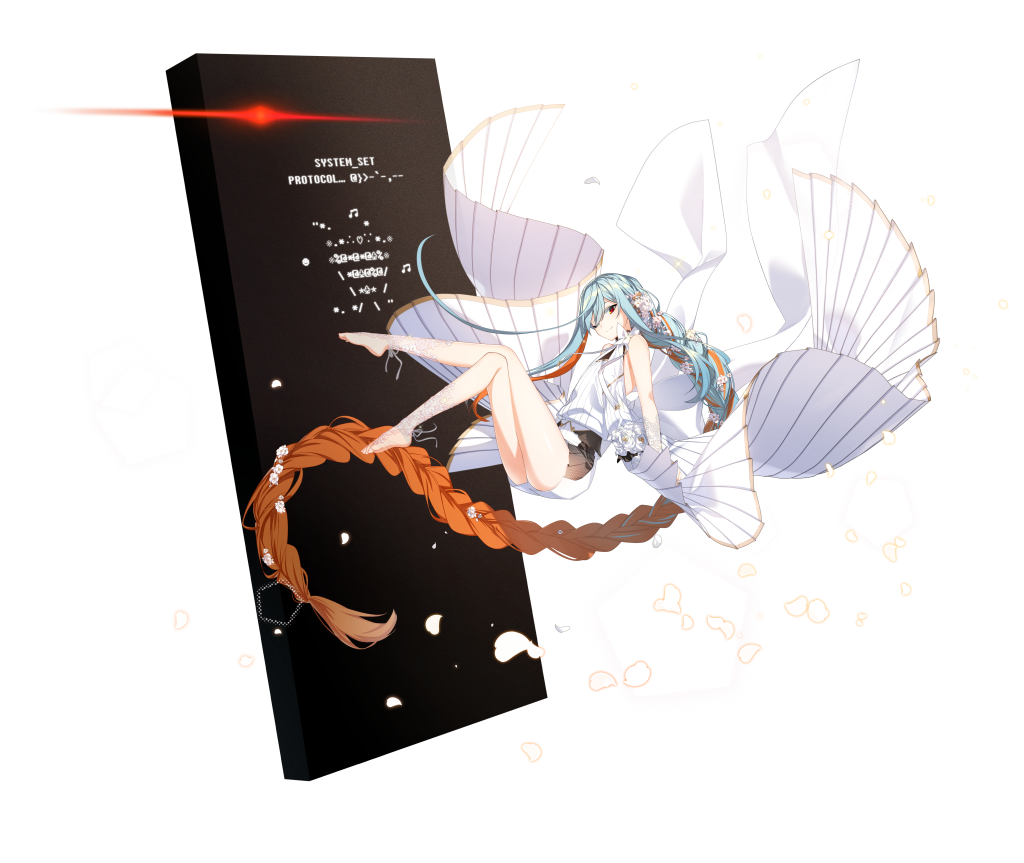 ---
※ Notes
1. Please note that any post containing inappropriate content may result in automatic disqualification from participating in the event.
2. The submissions must be related to the event above. Submissions not related to the event may be deleted without a prior warning.
3. The posts containing the submissions must be set as "public" until the winners are announced.
4. If you do not include your in-game nickname and business registration number within the submission, you may not receive the participation reward.
5. If you have any other questions or concerns related to the event, please contact the GMs via Discord.
6. Studiobside reserves the right to change, modify or cancel the event depending on its circumstances. If any changes occur, they will be notified on this event page.
7. Any matters not listed on this page will follow the Terms of Service, Privacy Policy, Operation Policy, and Event Policy.
8. Users are allowed to submit multiple posts from each different community platform. However, each winner will receive only one reward regardless of the number of submissions.
9. Spamming the #sigmaspoemevent channel won't be tolerated and will result in disqualification.
【Game Download】
[LINK]

【Official Community】
Official Discord: [LINK]
Official Facebook: [LINK]
Official Subreddit: [LINK]
Official Twitter: [LINK]
Official YouTube: [LINK]