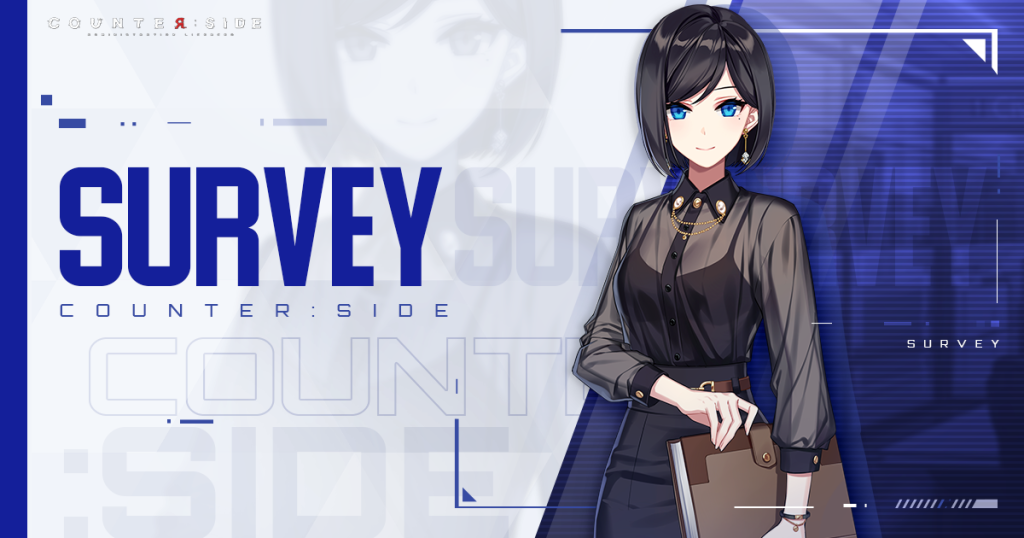 Dear CEOs,
We sincerely thank you all for the love and interest given since the global launch!
The Counterside Global service team continuously monitors the Counterside communities and analyzes all the customer service tickets to improve our service qualities.
To provide our CEOs with better services from the developers and the service team, we want to directly listen to the community by conducting a survey to gather as much information as possible.
With it, we will review and implant opinions from our beloved CEOs to improve the experience in Counterside.
▼ Survey Period:

– 16th of June, 2022 16:00 ~ 23rd of June, 2022, 16:00 (UTC+9)
– 16th of June, 2022 02:00 ~ 23rd of June, 2022, 02:00 (UTC-5)
To thank our CEOs for sharing ideas, we have prepared a small gift, which will be sent to the in-game mailbox once the survey is over.
We are also planning other methods of communication, hence stay tuned!
Thank you