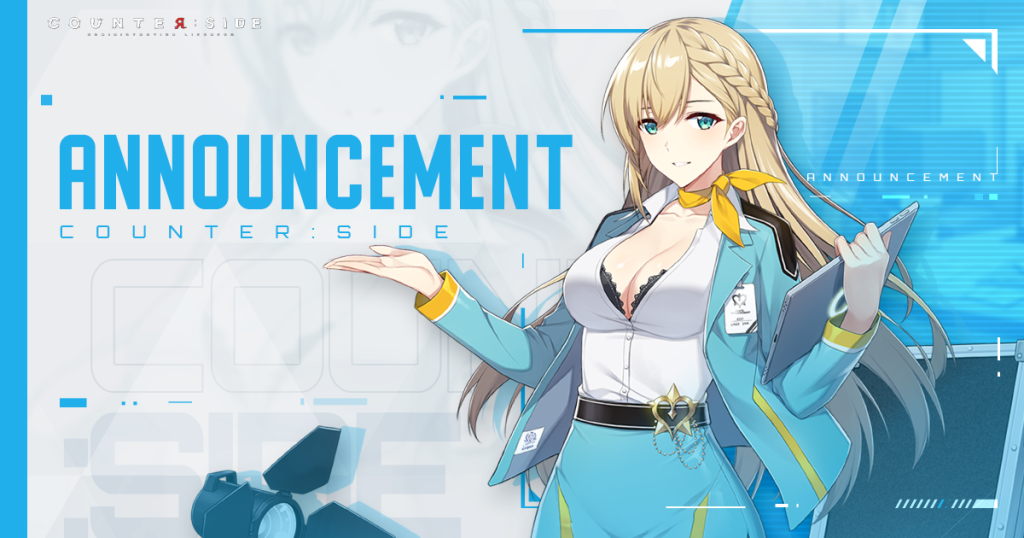 Dear CEOs,
We are aware of the current issues Counterside is experiencing, so we think it's only fair to keep you all updated on what's going on at the moment.
Counterside's game engine, Unity, was updated during the maintenance on the 24th of June. However, after the maintenance finished, we confirmed that the newly updated Unity had a known issue where texture compression is not working as intended, which is believed to be causing two issues:
• An issue where the game crashes while loading raids or playing other content.
• An issue where the game loading speed is slower than normal.
All Counterside staff are working on it to quickly resolve the issue.
We are sorry for the inconvenience.