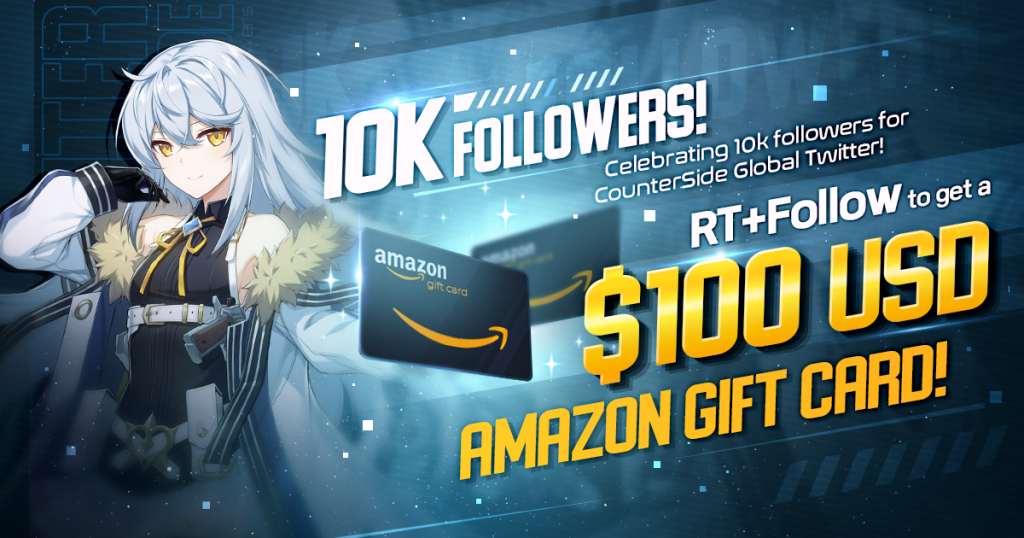 Dear CEOs,
Wow! We did not expect this many CEOs who would participate in our event!
We were overwhelmed by the support our beloved CEOs have showered us with. ❤️
The list of winners is already out, Check our official Twitter or below to find out who won the $100 USD Amazon gift card!
▶ Event winners list: [LINK]
100$ Amazon Gift Card
@SnowFox1895
50$ Amazon Gift Card
@KuroAlexw
@Shinka1nation
20$ Amazon Gift Card
@Spookywaves
@RedDeadOtaku
@Erique_wormen
@daaaaan_l
@VectimusPrime
@Jaxeese
@Luzinaii
10$ Amazon Gift Card
@CaseHorizon
@rivenhas
@BigAl9448
@DarkNemexyx
@brandonjo89
@Bremerbro
@bored_kivvi
@AhmadZi52773586
@NiMeGale1
@OnlyGamer2u
@M3OWM3OWS
@NigelChong7
@TheOGNeon
@weeb4ever1
@FionalKhalik19
@Nithogg297
@bushidoburrito
@AlbionVVV
@ItachiU77569616
@MattPettis_36
@CngNguy69872921
@BelMar47696270
@Shido_JG
@karkanxolos
@Shiilent
@aelfhun
@Al_Oro31
@Kaijinkunneo
@Lukky14
@Shadiurix
@PpSobolev
@chewito12
@Kevin34359976
@Dollmaker91
@michaeljrothe
@KawaiiNightaru
@Senestra1
@mna_95
As for the winners, you will be contacted by the GMs via Twitter DMs in order to hand in the rewards, so please make sure to leave your DMs open!
Congratulations to everyone, and we will see you all in another event!