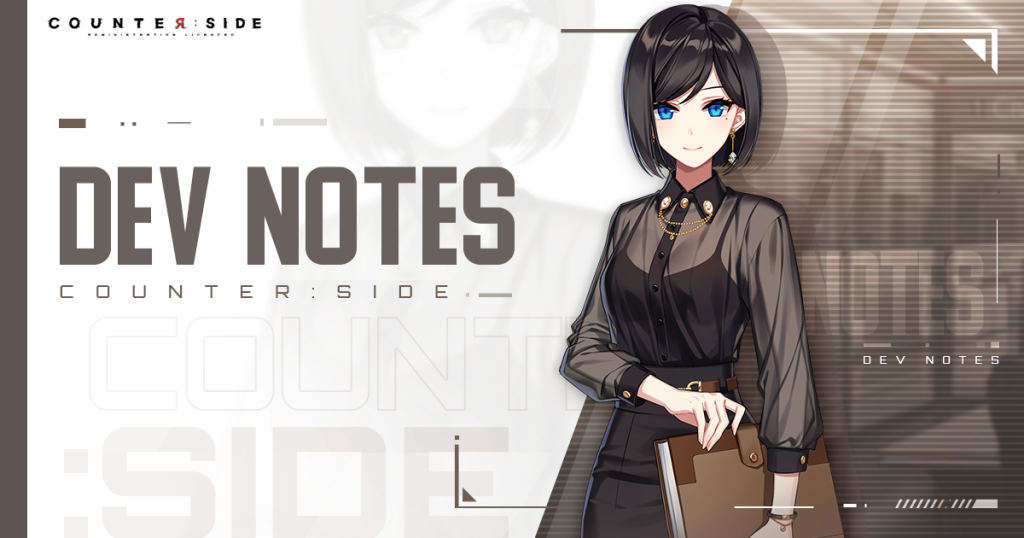 Greetings! This is the Head PD of CounterSide, PSY.
Did you enjoy the contents listed on the 1st roadmap?
I believe we managed to deliver all the contents we planned to deliver to you. I thank you for all the love and support!
We also received feedback from some unsatisfied CEOs. We sincerely apologize for any issues you may have encountered and will now present to you the contents we are currently preparing.
▣ Update Policy
CounterSide started its official service in Korea, and there is a 2-year gap between the Korean and Global servers. During those two years, we were able to increase the quality of the game's content, stories, characters, and skins, which we are confident will give our CEOs a great level of satisfaction.
CounterSide is a story-based game whose stories branch out into numerous directions within CounterSide's timeline. Most of the characters develop their personalities based on their experiences and reach out to the audience through their stories. In other words, the link between the stories and the release of new characters is very strong, and if the stories get released at a fast pace, then so will the new characters as well.
Because there is a 2-year gap between the Korean and Global servers, we want to close this gap as soon as possible to allow our global audience to experience the new content released on the Korean server before it gets old. The joy of getting news of new character releases and enjoying that new content fast will be greater than having to wait for a long period after getting the news of new releases.
We are well aware of the strain on our CEOs due to fast updates on the server, and we promise to compensate for it. We plan not only to release new stories and characters faster but also 1st and 2nd-anniversary rewards and huge events carried out on the Korean server. For more detailed information on the roadmap, please wait for September 2022.
▣ Official STEAM PC Client Release on the 1st of September 2022
On the 1st of September 2022, the official Counterside Global STEAM PC client will be released!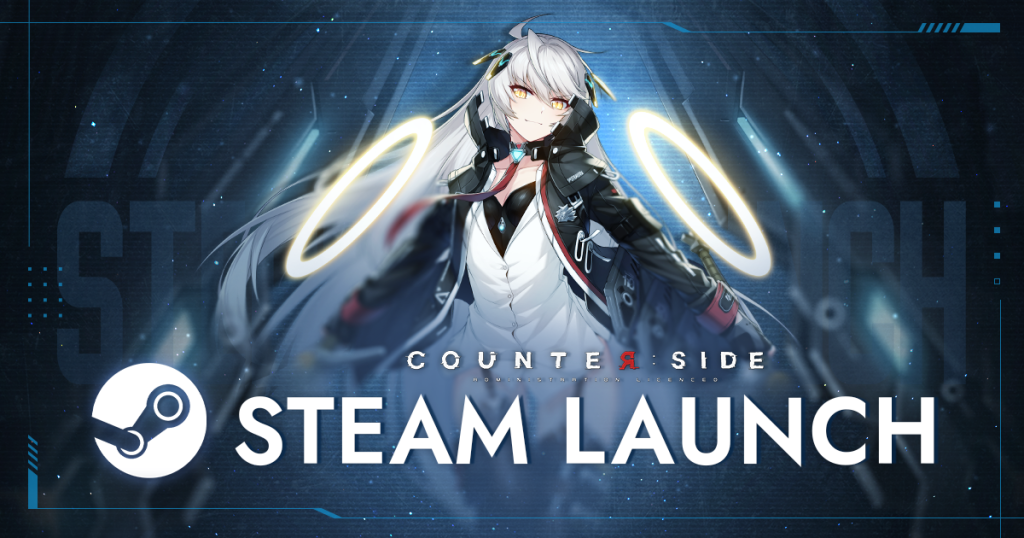 High-quality graphical resources increase visual satisfaction but can strain some mobile devices and emulators due to high specifications. I can assure you that the PC client on STEAM will allow our CEOs to enjoy CounterSide in a smoother and more stable environment. However, some functions, such as advertisement rewards, will not be supported on the PC client.
CEOs will be able to link their existing mobile accounts to STEAM to continue to enjoy the game!
Don't miss out on our STEAM launch events and packages as well as coupons given through our partner influencer's livestreams!
▣ Launch 100th Day Event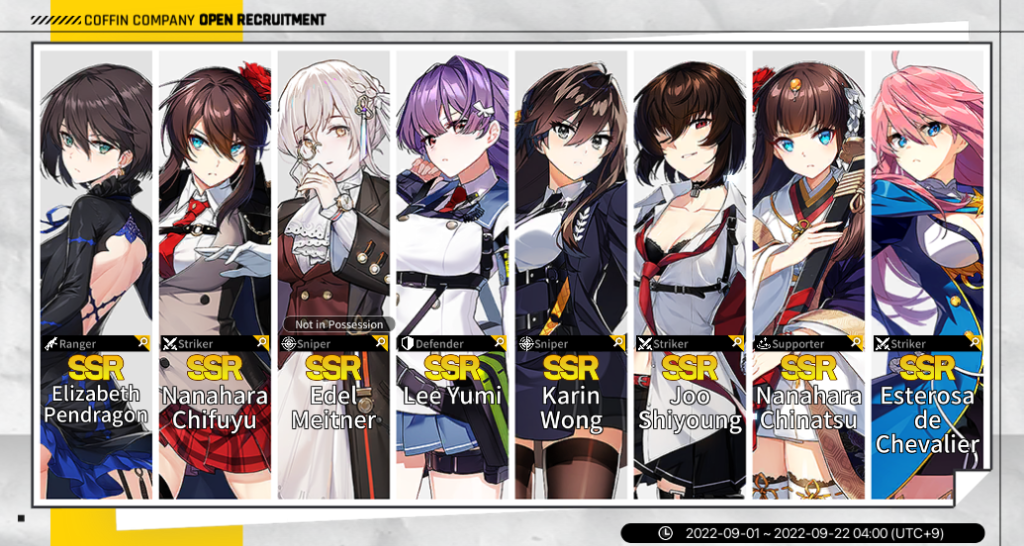 To celebrate the 100th day of service in Global, we would like to show our sincere appreciation to all of our CEOs!
The 100th-day celebration event will begin on the 1st of September and will include free 100 rolls, a crafting event, a limited mission, and special punch-in attendance gifts!
Come and celebrate the 100th day with us!
▣ 1st of September Update
The STEAM release and an update to the game will proceed in parallel on the 1st of September.
The update includes several qualities of life and system improvement updates already existing on the Korean server, along with a new event.
Event episode 《Fateful Summer》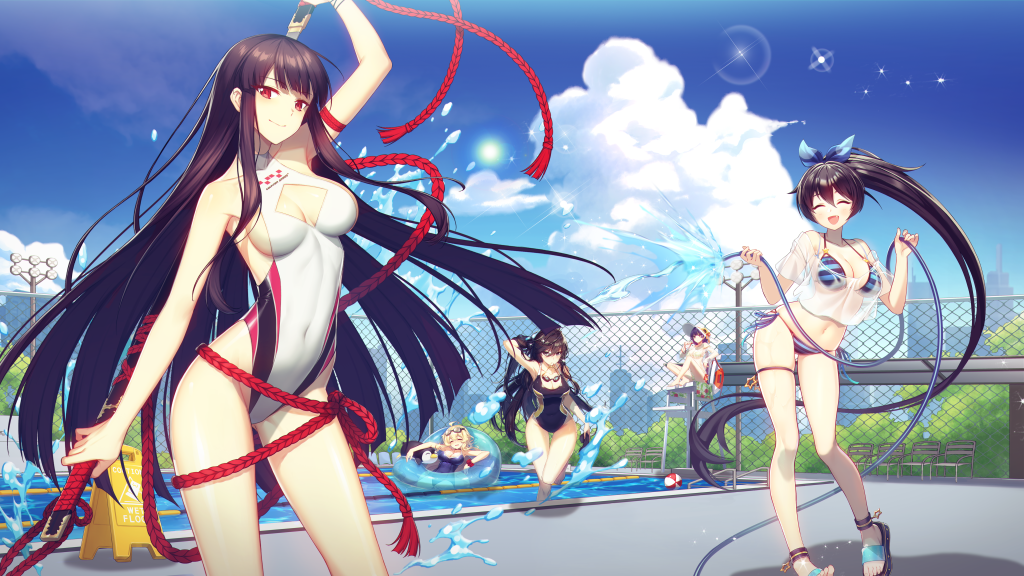 On CounterSide's Global Discord, Reddit, and other communities, there were a lot of discussions about when the summer event will begin, although the topic of discussion was mainly the summer skins.
As such, on the 1st of September, the event episode 《Fateful Summer》 and the summer skins will be incorporated!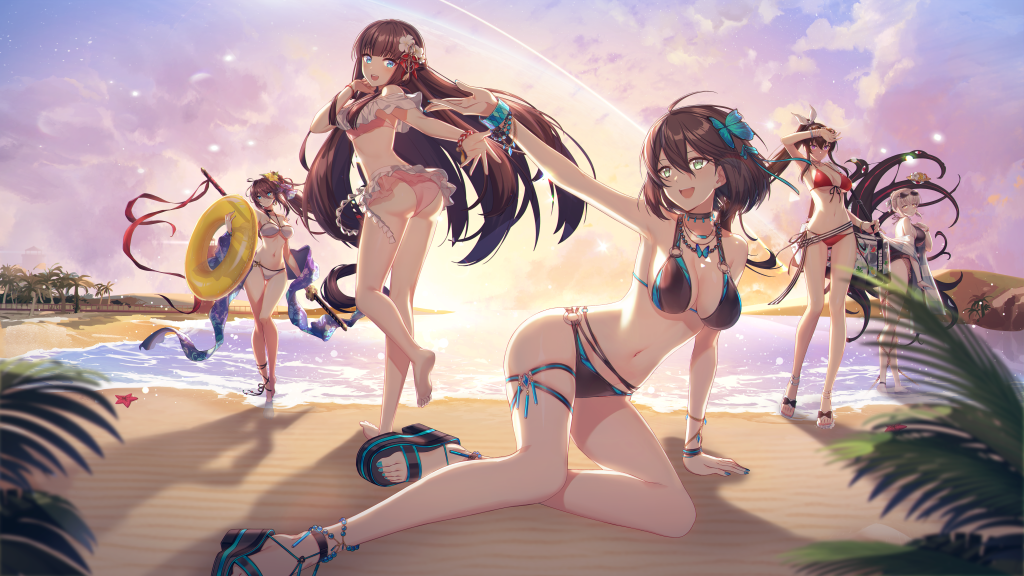 To shorten the schedule, event stories that usually open in a span of 3 weeks will be shortened to 2, while all the summer skins will be available on week 1.
When this event was first introduced in Korea, the skins were sold in a time-limited fashion. However, now all the skins are on sale without any time limits, we thought it would be best to release them all at once and to make the stories available at a faster pace.
We will make sure that shortening the event periods will not cause a tight schedule and have prepared extra events!
Please enjoy CounterSide's late summer!
▣ The TASKFORCE PLAN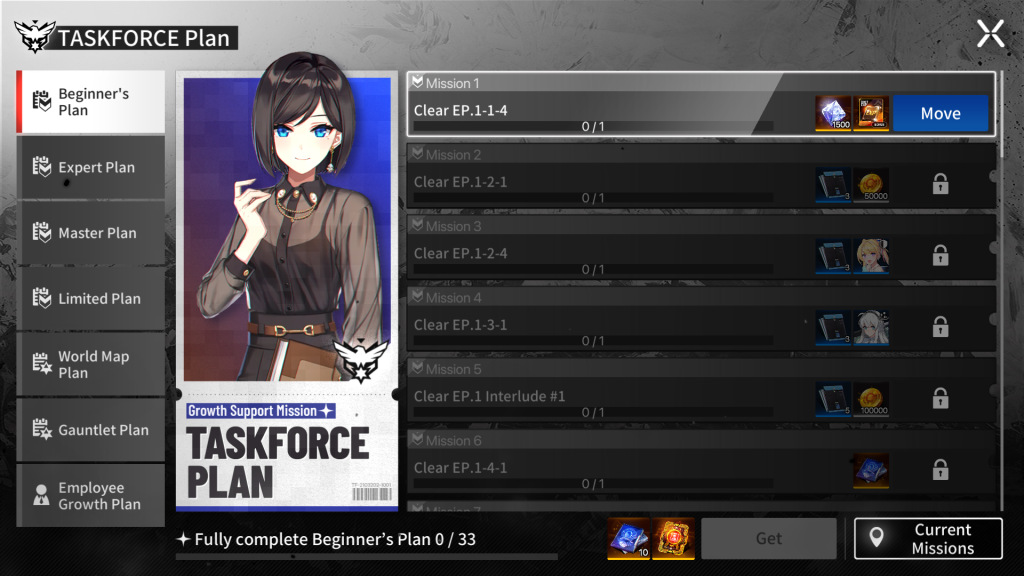 CounterSide's guide missions are rather old content. In fact, the old guide missions were not enough to fulfill their purpose and the rewards were not attractive either. Regardless of the game service period, I believe it is important to have a mission system that helps beginners enjoy every single content featured in the game. That is where the TASKFORCE PLAN comes in.
On the 1st of September, the TASKFORCE PLAN will be implemented while the previous guide missions will be closed. As we have announced the news in advance, please make sure to clear all the missions before the update to get the maximum number of items.
After the update, CEOs who have already cleared the old guide missions will also be able to participate in the TASKFORCE PLAN missions again to acquire new guide mission rewards.
▣ Salary Negotiation Simplification
In the survey that we conducted in June, there was a lot of feedback on the salary negotiation.
Some people found negotiation animations and choices interesting, while a surprising number of CEOs admitted they are having trouble choosing the right options and buttons. Overall, the majority of CEOs had a hard time figuring out the system.
The development team has put a significant amount of time into this inquiry and has decided to simplify the salary negotiation system.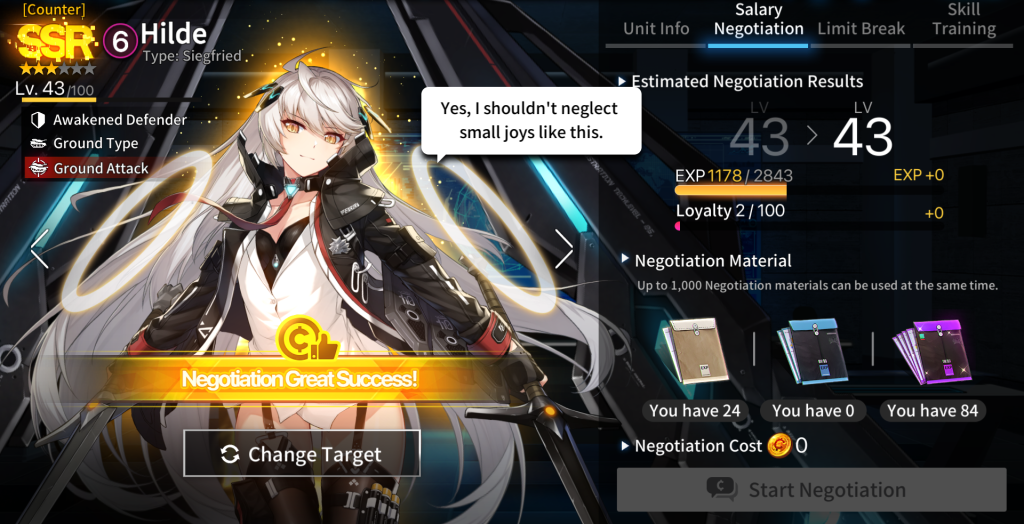 The simplified salary negotiation will be more convenient.
It was difficult to let go of the old ways, but we wanted to help the CEOs who found this difficult to get used to. Therefore, we decided to improve the system. Furthermore, we believe that all the CEOs who want to play the game for a long time will also find this simplified version more comfortable.
▣ A New Beginning Capital Point Event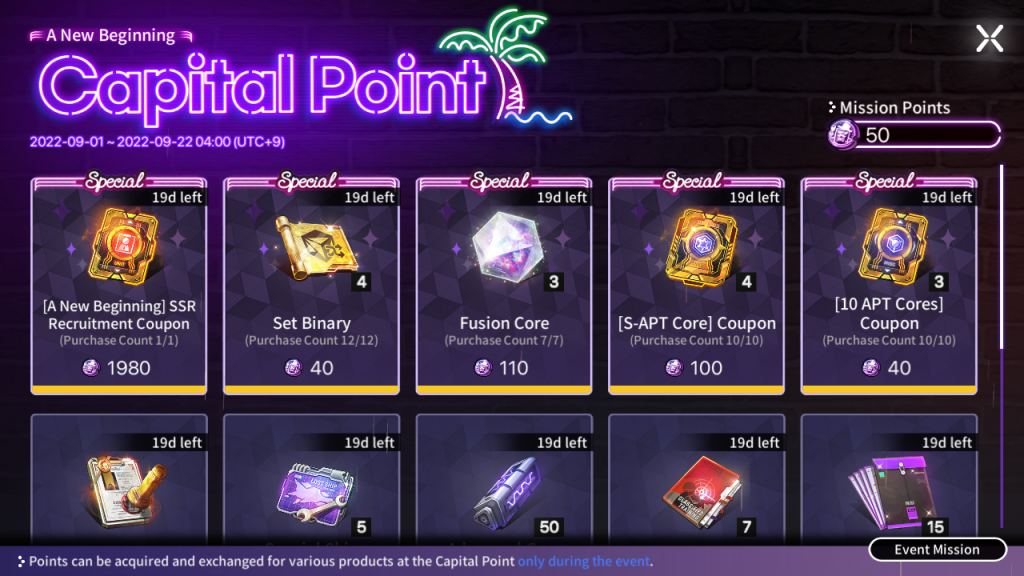 The Capital Point Event is being featured as the 2.5 years anniversary event on the Korean server, and many CEOs have given very positive feedback on it.
Considering how fast the global region's progress speed is compared with the other regions' progress speed, we believe that this kind of event should be implemented faster to help our CEOs grow and advance. Therefore, we decided to update the system right away, without having to wait for two years.
The Global server's Capital Point Event will begin after the implementation of the 1st of September update. Through this event, CEOs will be able to earn points at the Capital Points shop by clearing missions given at the bottom right (as shown above). An SSR Recruitment Selector Coupon, Set binaries, and other amazing rewards await!
▣ Stat System and PVP Gauntlet Safety Zone Improvement
The Korean server has been in service for 2.5 years, so the overall damage output equation and partial abilities have been renewed, as the existing damage output equation was very complicated and difficult to use.
As for the changes in the safety zone, we believe that defending the ship by using tower class employees gives too much defensive advantage. To balance it out, we have made the deployment location a little bit more forward than the original.
Here is the link to a separate notice for more detailed information on this topic, for I consider it too detailed to be added to these dev notes.
Please feel free to read the notice above if you are interested in this topic.
▣ Relic Challenge and Exclusive Gear Upgrade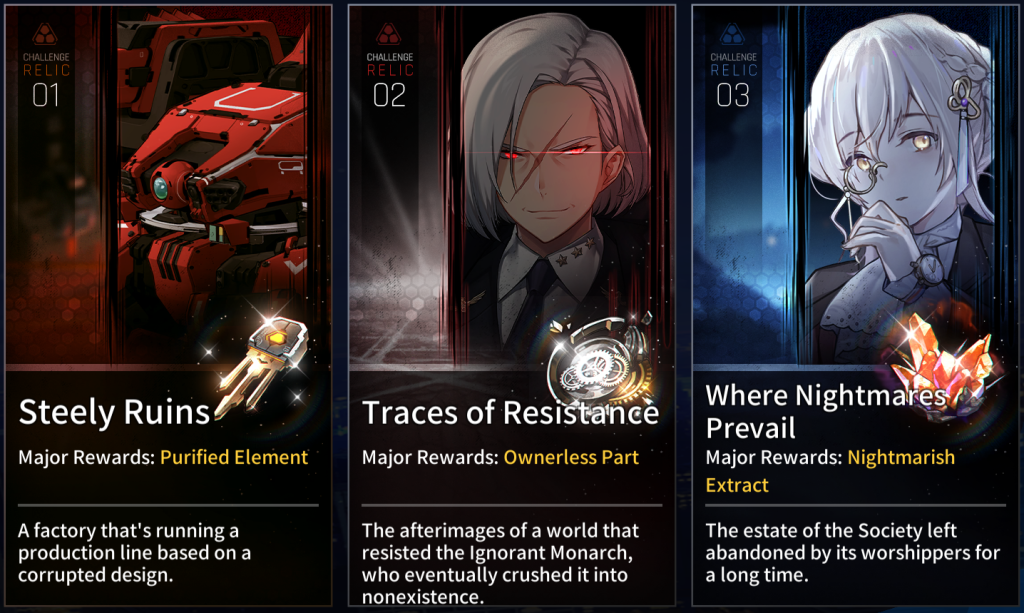 After completing Main Stream Episode 5, CEOs will be able to enter Relic Challenge.
Relic Challenges are difficult stages that require special methods in order to be cleared.
These challenges can be entered by spending eternium and offering the chance to farm for high-tier pieces of equipment.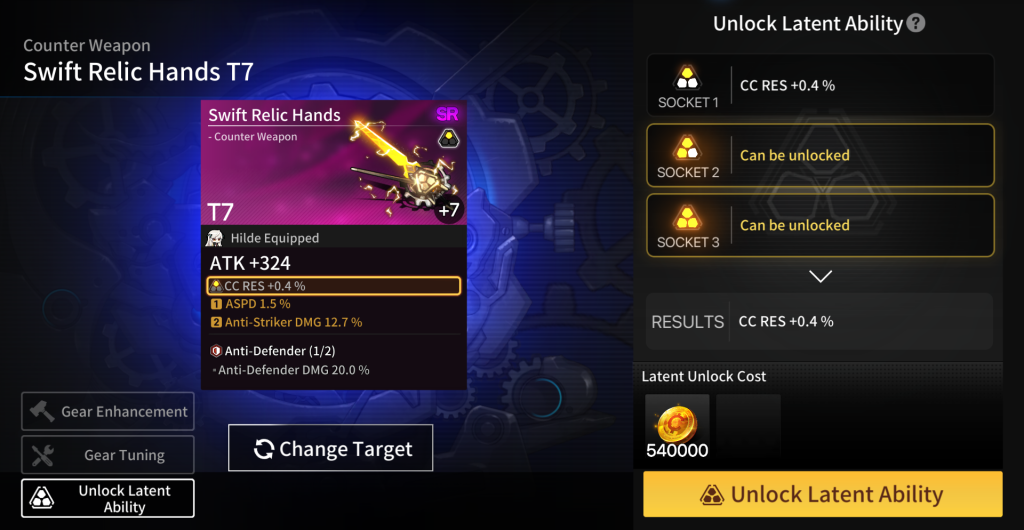 Considering the current pool of employees available in the Global server, only the 1st stage of the Relic Challenge will be opened.
▣ Shadow Palace [PALACE #4]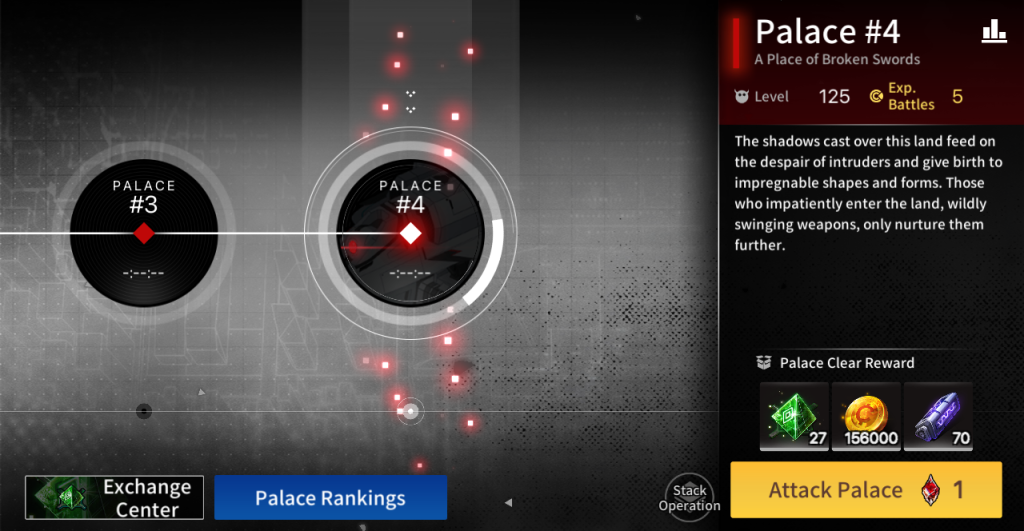 Just like the challenge stages, Shadow Palace requires a specific strategy, and many retries to clear. We observed that many CEOs are actively participating in the Shadow Palace stages to acquire special gears with unique options.
The 4th Palace requires a higher specification to clear, but we believe the current Global server is ready for the 4th Palace update, which will be more useful to those who farm for spectral gear.
▣ Side Story 《Left Behind Alone》 Added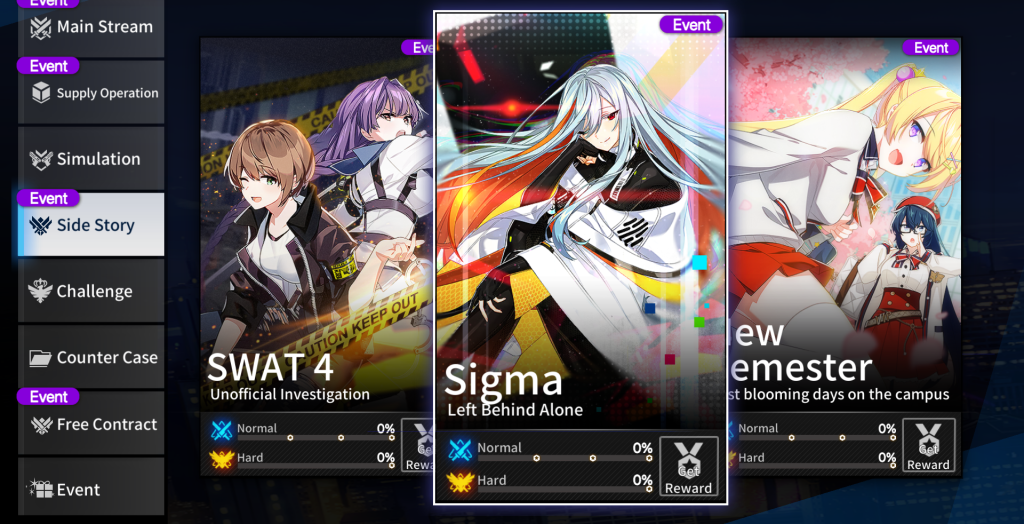 Sigma's event episode, Left Behind Alone, will be added to the Side Story tab permanently!
In CounterSide Global, we are focused on releasing new event episodes more than reruns of past events. Therefore, the lost chance to farm for items will be compensated through other events later.
For other event episodes, we are coordinating the schedule to add them permanently to the Side Story tab.
▣ Regarding the Strategy Battle Gauntlet
We have received much feedback on the renewed strategy battle gauntlet and its time of implementation and format. We sincerely apologize for not being able to deliver content that resulted in a joyful experience for all.
Contents bound to the dev version like the strategy battle have limitations in separately managing an implementation. If it is completely new content, we will be able to release it based on progress, but base content like gauntlet is hard dependent on app updates due to its versioning mechanism. Therefore, starting from the planning stage, we acknowledged the implementation was quite early, hence we tried to add it when we thought was most suitable. In the end, it was not. We sincerely apologize again for our mistake.
After listening to and reading your feedback, the strategy battle is gradually being revised to allow our CEOs to feel they are being rewarded for their victories, rather than feeling stressed for repeatedly being defeated and challenged. We will delete the old notification system that sends defeat in-game mails and come back with a much-improved system.
At the end of the revision, we want to gradually adjust the defense merits to provide a sense of play satisfaction through a new reward system. If the goal is not met through a single revision, there may be several iterations, but we hope that all CEOs understand, as it is an effort to provide a better experience to all.
This concludes the end of the dev notes.
To provide a better quality of service, we still feel there are many things for us to learn. The CounterSide development team loves the game, deeply appreciates our CEOs, and is focused to create better content.
We will put more effort in returning all the support we receive.
Thank you.