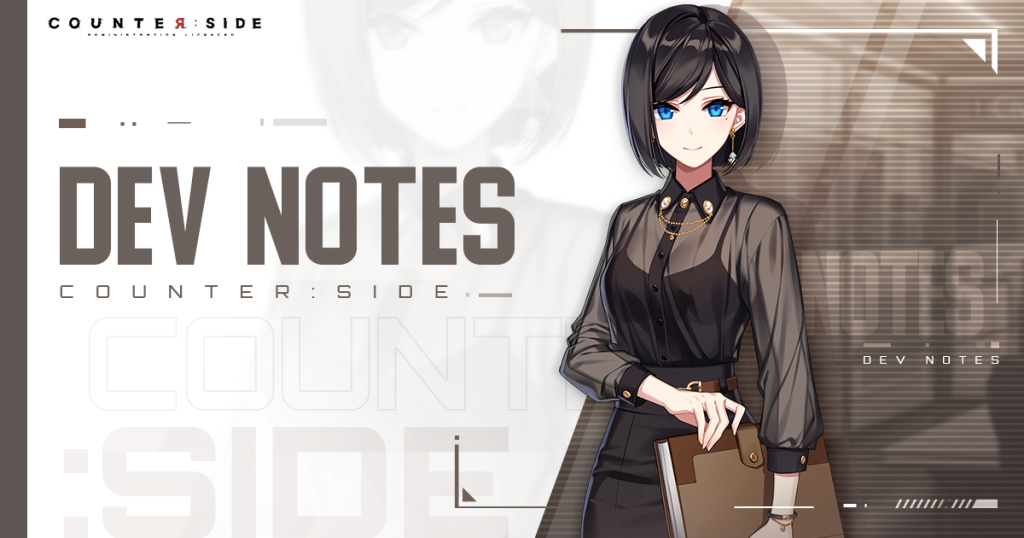 Dear CEOs,
We would like to share the new roadmap for the second half of 2022 with you, as well as some special news for the second half of the year.
Thank you for all your positive reviews of CounterSide's Steam launch. The reactions are a lot better than we expected and so are the number of players currently playing on Steam, so we are very pleased.
As mentioned in the previous developer notes, the rhythm in which we're pushing the global server forward can be very fast and burdensome, since we'd like to share all the contents that have been released during the two years of the Korean server as much as possible.
However, we believe that events and rewards should be offered just as fast as these content updates.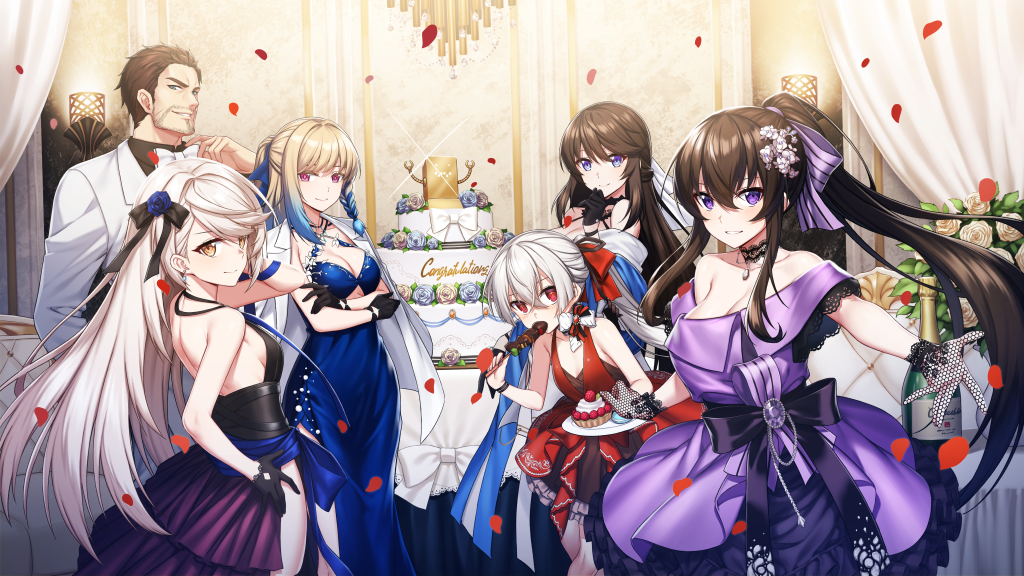 The event previously released to commemorate the first anniversary of the Korean server will also be released on the Global server along with the September 22nd update.
The update will also contain an event that will offer our CEOs the chance to get a hold of an Awakened character, as well as very attractive skins.
In addition, we are planning to hold other big commemorative events one after another until the end of the year. Through these, we expect to guarantee a huge amount of rewards and an enjoyable gaming experience for all.
We are updating the game at a fast pace, so we understand that our CEOs might get tired. In order to relieve you from that fatigue, we have prepared a lot of rewards in the form of this Dinner Party event. Moreover, the new roadmap will follow our planned schedule until the end of the year, although we have it laid out until 1Q 2023. We hope you hold onto CounterSide for the remainder of that period!
Please keep in mind that, due to the difference in the various servers' update speeds, the released units and packages may be different. However, this Dinner Party event will still be an opportunity for our CEOs to get big special rewards.
Up next is the update and event roadmap. Please have a look at the release schedule of the event episodes as well.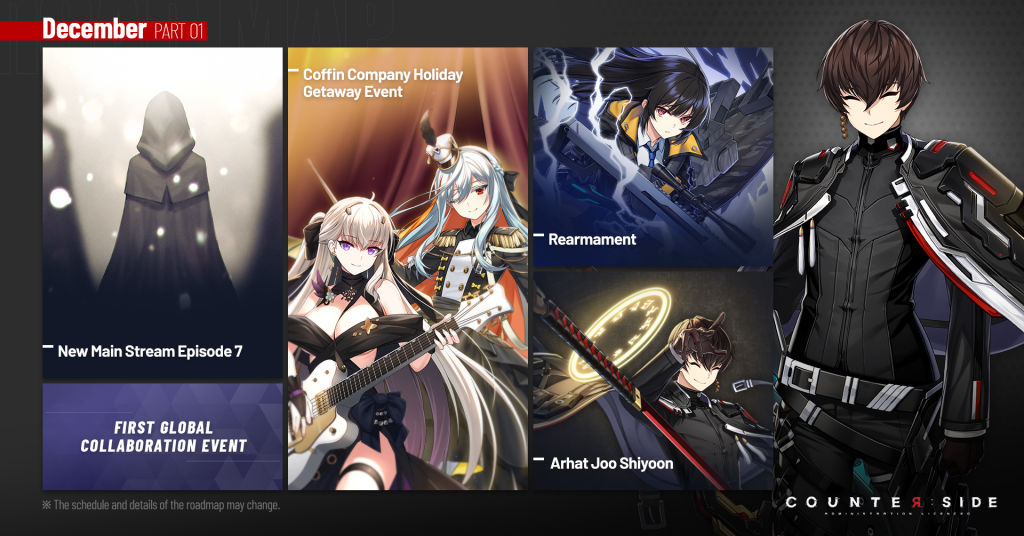 You probably noticed that there's something surprising about the table.
We are getting ready to release a collaboration for the Global server, different from the ones already released on the Korean and Japanese servers. It will be our first time revealing a collaboration globally and, as previously mentioned, the details cannot be released yet, but we hope that we will be able to update you on the matter by November.
As a result, we will spare no effort to make it happen.
This concludes this episode of the dev notes.
I hope this news is a good start to your weekend.
Thank you.
To see the rest of the roadmap, follow this [LINK]