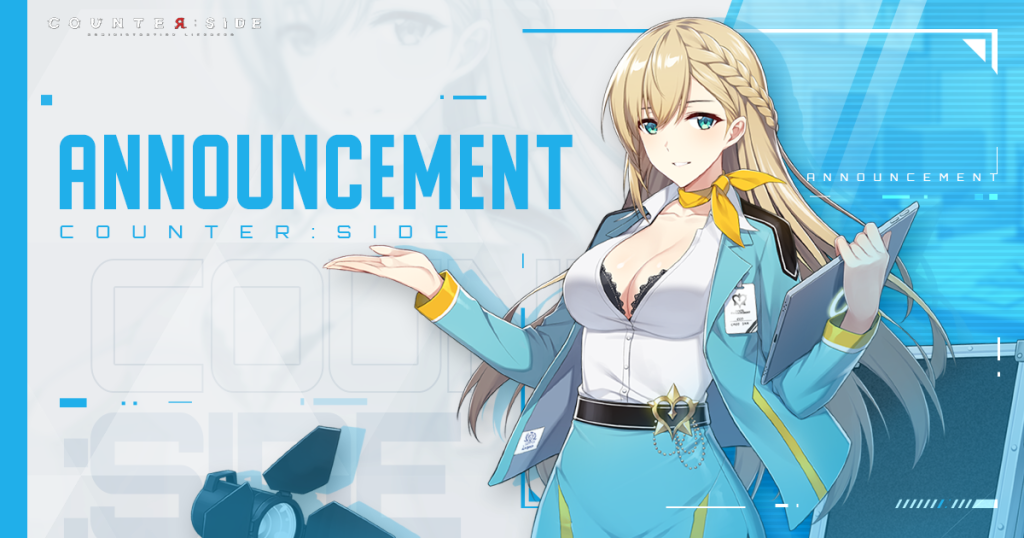 Dear CEOs,
A recent announcement from App Store on in-app price changes has caused changes in some of the original packages' components in CounterSide.
As we have announced before, there will be no changes in the price of the packages. The changes will be implemented during the maintenance on the 6th of October, 2022.
Please thoroughly check the details below to avoid any inconvenience.
< List of Changes on Original Packages > (updated)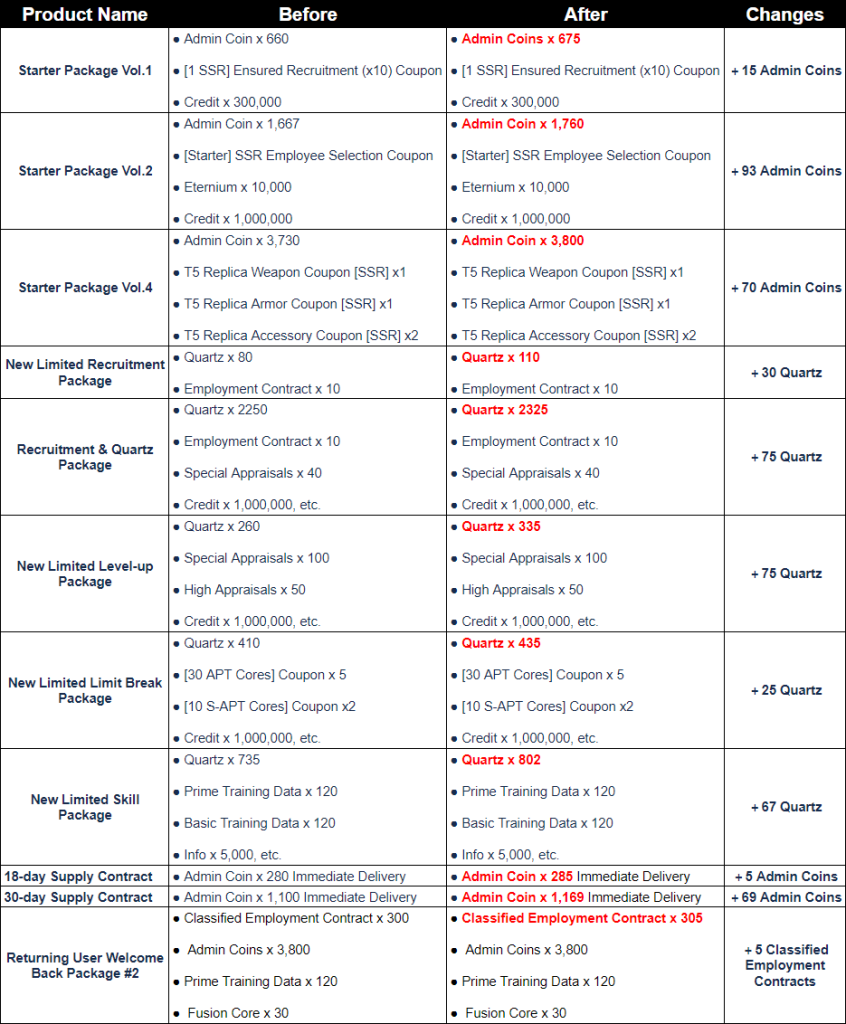 ※ Changes in product components will apply to both Android and iOS.
We will inform you again in a separate announcement if there are additional changes.
Thank you