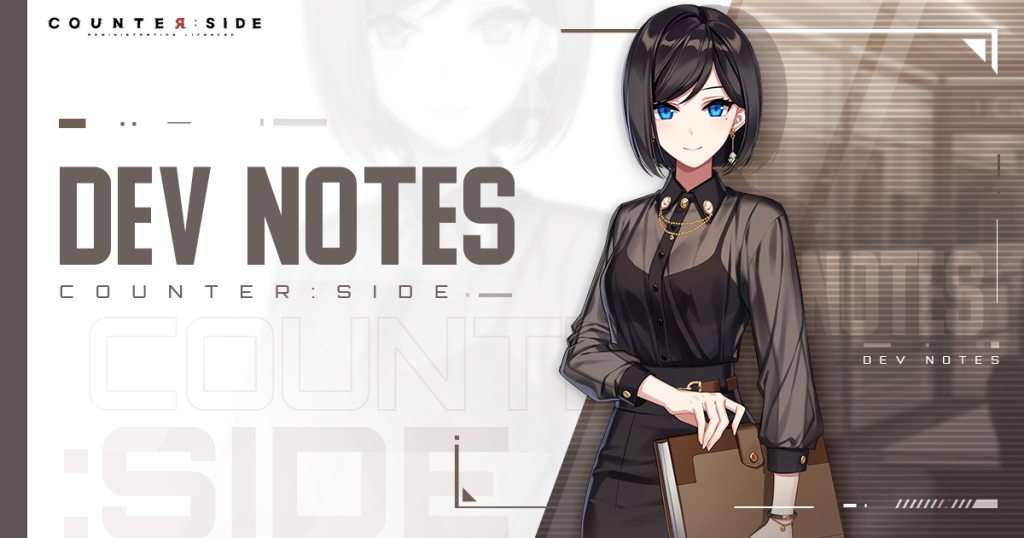 Dear CEOs!
This is PSY, Head PD of CounterSide.
I am very grateful that our CEOs continuously show interest and love for the game!
In this episode of Dev Notes, I am going to talk about what system updates are coming to the Global server and some other news.


[Gauntlet System Update]
Several improvements will be implemented for the current gauntlet system.
In this update, matchmaking, Bans & Ups system, Gauntlet Strategic Battle UI, and other quality-of-life features are included.
First, the Bans & Ups system.
The current system's ban makes banned units have higher deployment costs based on the number of bans they received with no leader bonus applied. Up makes units have lower deployment costs by 1, with a 10% increase in their overall stats and cooldown reduction.
Now, even though banned units' deployment costs are raised, there are some units that are still being utilized in the gauntlet due to their strong performances. Therefore, we plan to improve the Bans & Ups system to discourage not only using a particular set of strong units but also to give other units a chance to shine in the gauntlet once in a while.
More specific details on the gauntlet update will be included in the future patch notes, but below is a brief list of what is soon to come.
Gauntlet Bans & Ups system will be updated

The number of up units will be increased to 4
Increased penalty for banned units per ban received

Season score reset will change from hard reset for everyone to soft reset based on what the score was for each CEO.
In a strategic gauntlet, information on the opponent will be clearer and easier to check.
High ranking league in the ranked gauntlet, if matchmaking is still ongoing after a certain amount of time, the system will then search for CEOs who have similar team combat power.
Before the match begins, if there are any units without equipment equipped, a warning pop-up will appear.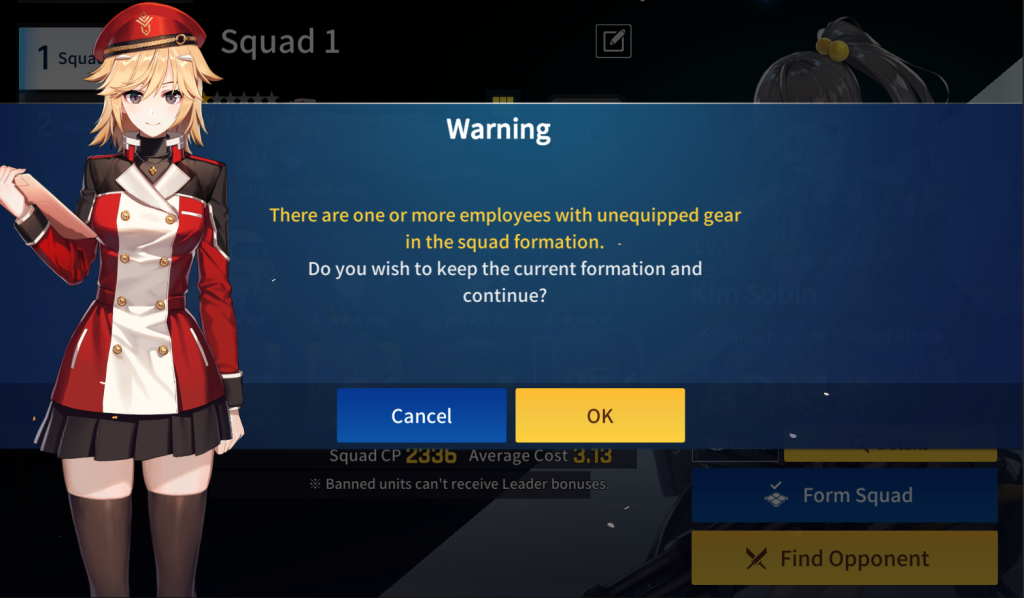 [Other Improvements]
Thank you all for sending in your opinions to develop CounterSide for the better!
Among countless suggestions, we have selected some and applied them to the game ASAP.
Some of them are:
Function to customize each squad's name.
When the [Camera Tracking] option is turned off, the appearance of the opponent's awakened units and other special events will not make the camera zoom in on that location.
Addition of "Relic Gear" in the gear filter under Equip Type.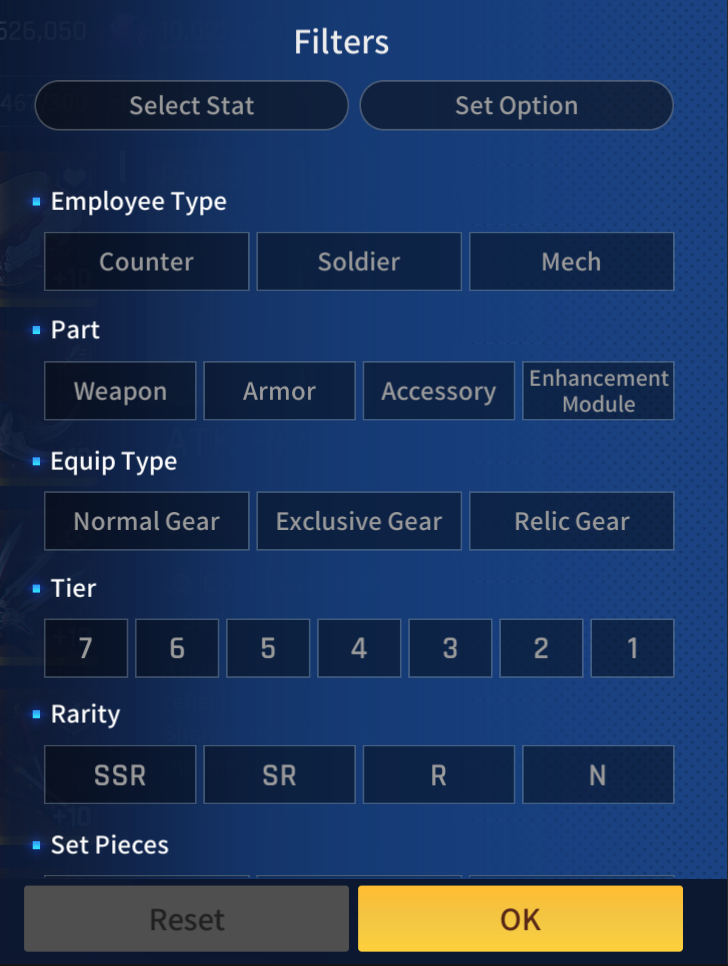 We hope to see a continuous stream of suggestions coming in!
[Collaboration]
I am sure many of our CEOs are curious about who we are collaborating with.
All the CounterSide development team is working hard day and night to make this special collaboration happen at the end of the year!
Starting next week on the 14th of November, a pre-registration for the collaboration will begin to provide a bountiful gift to enjoy the event further and plan to share the news through SNS and other official channels as soon as possible. Please look forward to more previews and the website update!

Here is a sneak peek at our collaboration news! [LINK]
This concludes this episode of the dev notes.
I hope this news and the sneak peek bring you a great start to your weekend.
Thank you.