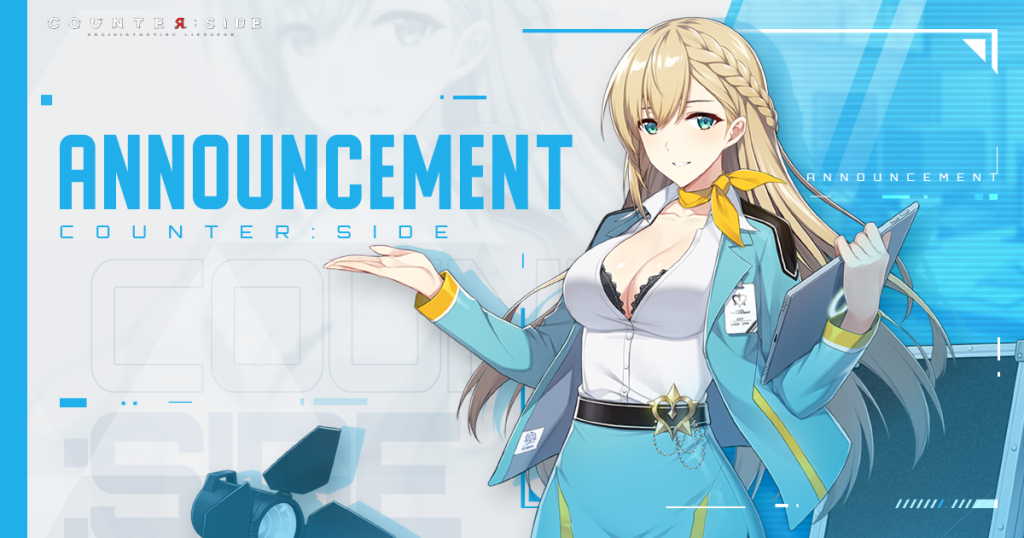 Dear CEOs,
There is a phenomenon where prices of In-App Products (IAP) are different from the Patch Notes posted earlier.
The current phenomenon is caused by differences in Google, Apple, and STEAM's product pricing policy differences, which is also affecting the prices of collaboration product's prices.
CounterSide's pricing is based on Apple's USD Price Tier.
With this pricing tier, the prices are automatically converted based on recent Apple's policy changes on prices on IAP.
Steam's price is based on Apple Price Tier, and the final price is charged based on where each CEO is located in.
Google is in a different condition, hence causing a huge fluctuation in the price.
Studiobside is in Korea, hence every Google IAP is set in KRW. With the recent huge global exchange rate fluctuations, every currency's exchange rates compared with KRW along with taxes and platform policies are causing the current phenomenon.
Future pricing announcements will be based on Apple Tier to minimize confusion.
Because of the daily changes in the exchange rate, we have difficulties providing every CEO with equivalent services.

Again, we sincerely apologize for the inconvenience, and please review once more when CEOs are purchasing goods from the Google Play store.