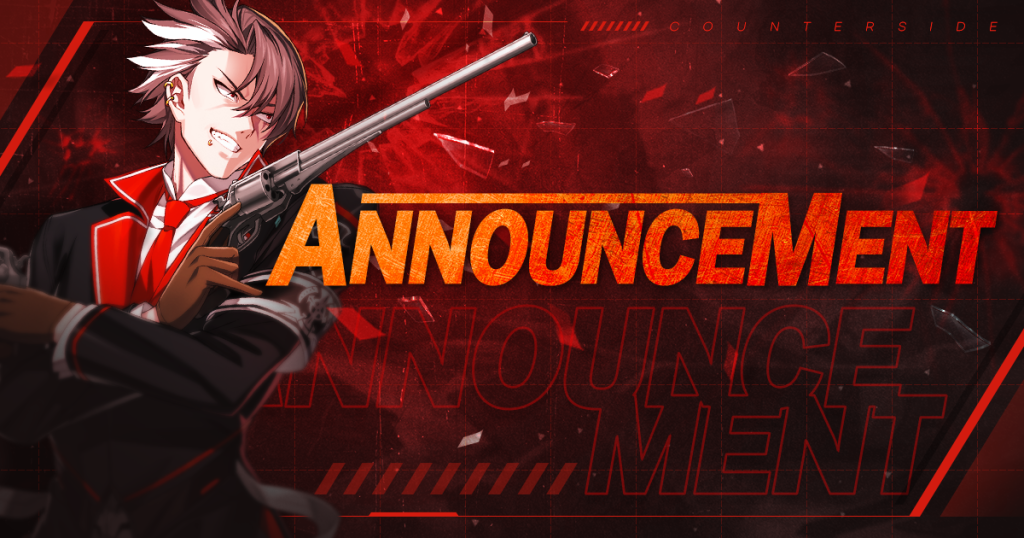 We have discovered that certain players have severely exploited an abnormal play patterns using in-game trading system. This exploitation potentially could interfere with the fair outcome of the gauntlet match and harm the gaming experience of other CEOs.
We have permanently restricted the accounts that we have verified as performing the above violation according to the Terms of Service and Operation Policy.
We ask for everyone's cooperation in ensuring a healthy and fair gaming environment by reading and respecting our Terms of Service and Operation Policy.
If any CEOs ever encounter abnormal/improper gameplay, please send us a report via in-game Customer Support or our official Discord channel.
* Options > Manage Account > Customer Support.
---
▣ Notice of Restricted Violators
Restriction Category: Abnormal Play Patterns using in-game Trading System
Restriction Date: 13 January, 2023
Restriction Details: Permanent Restriction
Total Number of Restricted Violators: 1,673
---
The CounterSide Global service team will continue to monitor for abnormal gameplay to ensure a fair gaming environment.
Thank you