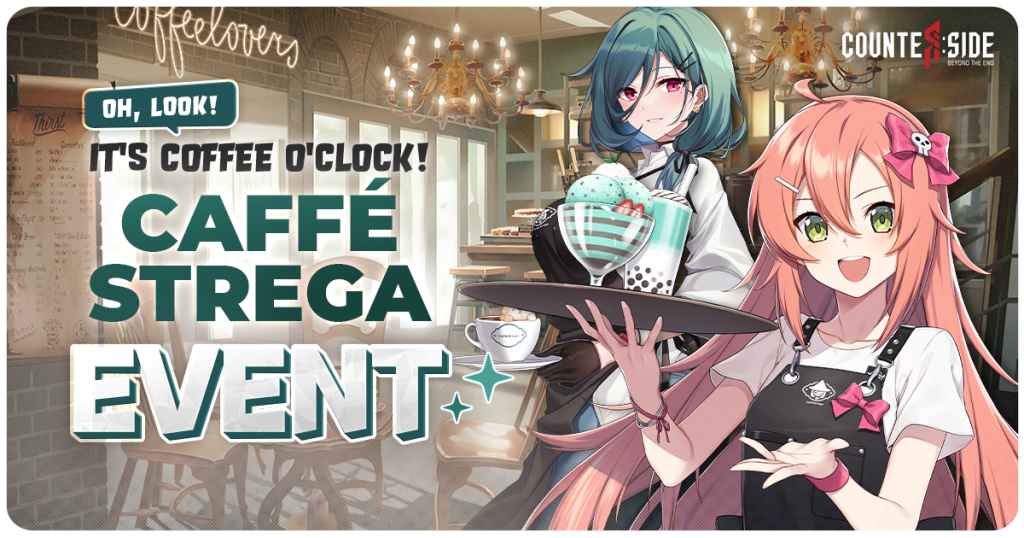 Welcome to Caffè Strega!
It's a lovely and cozy afternoon, which means it's definitely time for a delicious cup of coffee!☕
Are you in the mood for a hot or iced coffee, a Frappe, or maybe some desserts?
Take a look at our special menu, where you'll find a perfect selection of Beverages and Dessert that are sure to please.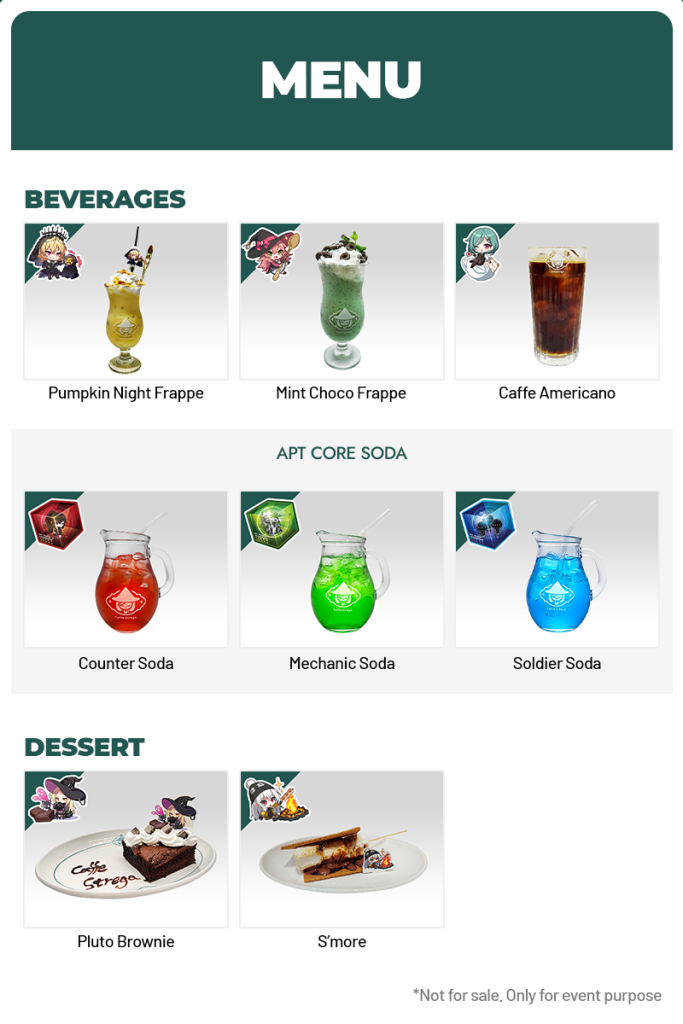 Hold on for a moment! ✋
It would be disappointing if it ended like this!
We have a special prize for 5 lucky winners!
Are you curious about what kind of prize we have prepared?
It's Fusion Core!
Lucky winners are selected by below method:
1st lucky winner – who ordered the third APT CoreSoda.
2nd lucky winner – who ordered the 14th Mint Choco Frappe.
3rd lucky winner – who ordered the 314th Pumpkin Night Frappe.
4th lucky winner – the CEO who placed the 750th order.
5th lucky winner – the CEO who placed the 1000th order.
We are also very curious to find out who will be the lucky 5 CEOs!
We kindly ask for the participation and interest of all our CEOs.
Unfortunately, we do not offer delivery for our beverages and food at this time.
We hope you have a delightful coffee time at Caffè Strega and we look forward to welcoming you back again soon!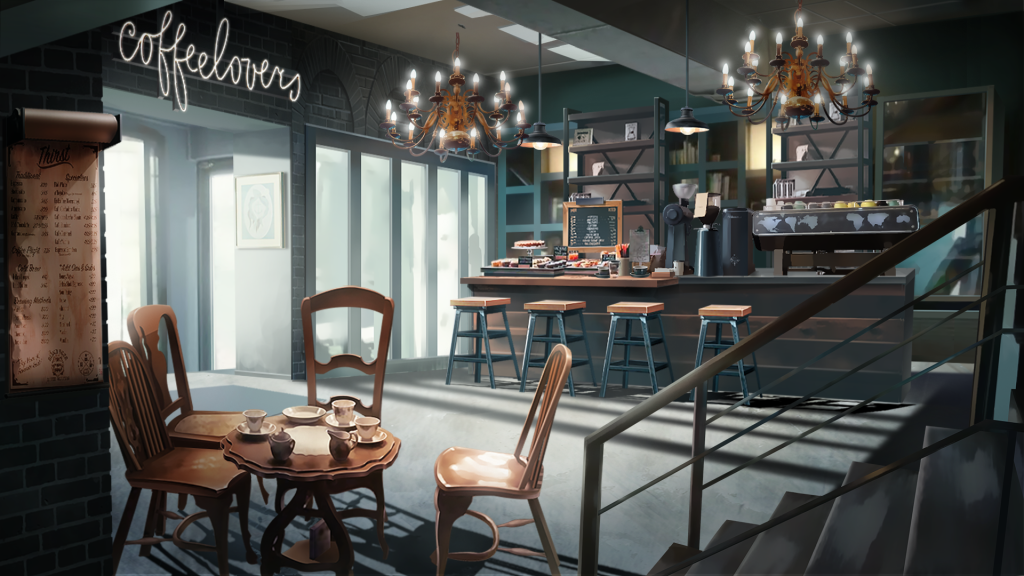 ◈Event Duration
– 14th of March 17:00 ~29th of March14:00 (UTC+9)
– 14th of March 01:00 ~ 29th of March 00:00 (UTC-5)
◈ How to Participate
1.After reading the event details, please click on [Place an Order!].
2.Feel free to select the menu items you want (multiple selections are possible) and submit your order details along with your business registration ID.
3.Once submitted, your event participation will be automatically confirmed. Lucky winners will receive additional rewards.
◈Event Rewards
🎁Participation reward:
APT Core Coupon * 50
🎁Special reward for winners:
Fusion Core * 10
◈ Event Results
▷ 5th of April14:00 (UTC+9)
▷ 5th of April 00:00 (UTC-5)
Rewards will sent during on the 5th of April Regular Maintenance.
[Notice]
This is a not real product event. Selection is only draw for lucky winner.
CEOs can apply only once per account
Business registration ID that matches the participating server are available to receive the reward.
Studiobside reserves the right to change, modify, or cancel the event depending on its circumstances. If any changes occur, they will be notified on this event page.
Any matters not listed on this page will follow the Terms of Service, Privacy Policy, Operation Policy, and Event Policy.